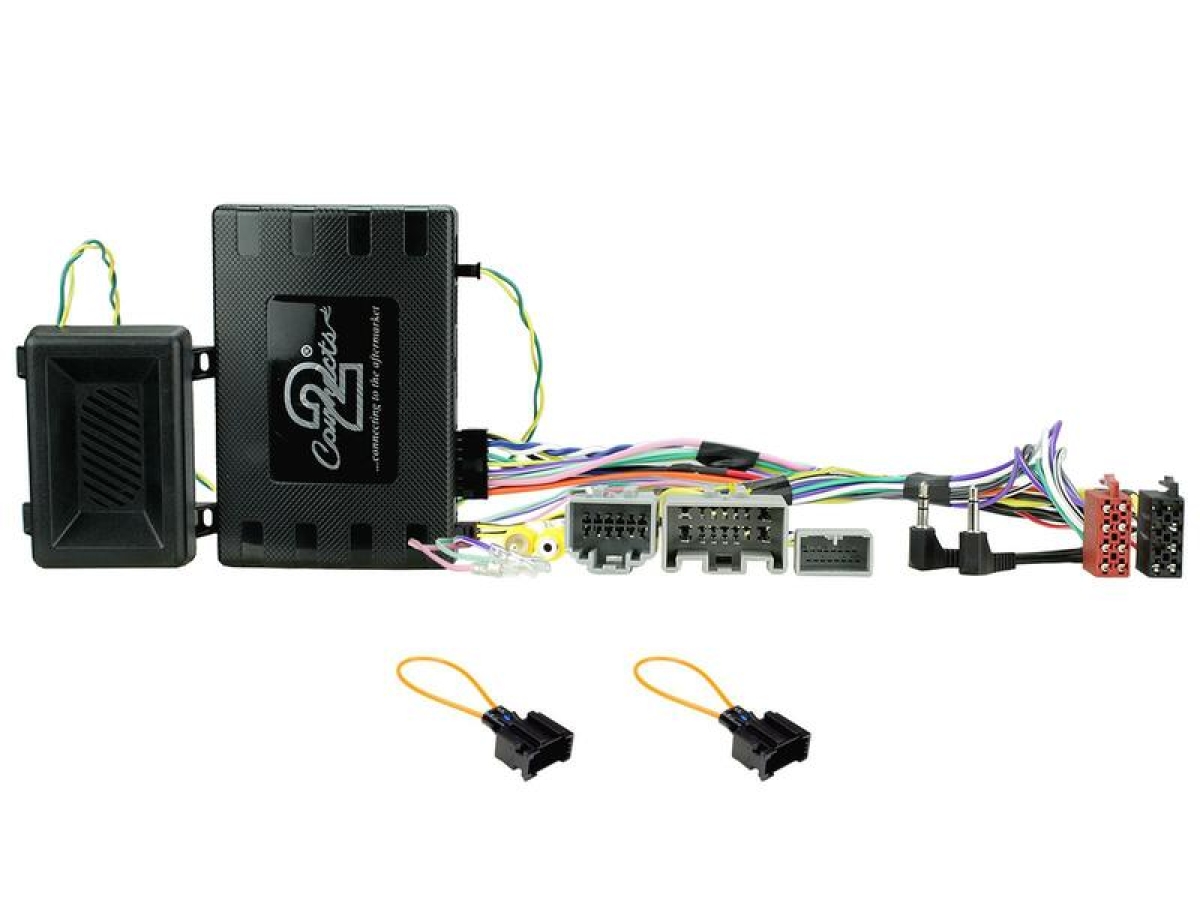 Infodapter und Lenkradinterface zu Volvo
Modell: V70 12>16, XC70 12>16
Einheit:
Stk.
CHF 273.00 inkl. 7.7 MWST
Hinweis: Bitte überprüfen Sie die Gegebenheiten des Artikels mit jenen des Fahrzeuges um sicherzustellen das der Artikel passend ist.
| Manufacturer | Model | Note | Year From | Year To | Headunit | Connection |
| --- | --- | --- | --- | --- | --- | --- |
| Volvo | V70 | Non-amplified vehicles | 2012 | 2016 | Facelift models with Sensus system. | OEM Specific |
| Volvo | XC70 | Non-amplified vehicles | 2012 | 2016 | Facelift models with Sensus system. | OEM Specific |
Description
The CTUVL01 Infodapter interface is a bespoke solution that aids in the installation of an aftermarket head unit for Volvo vehicles. When installed with a new head unit, it works to retain the previous steering wheel controls, phone button controls, OEM aux, microphone, a reverse camera feed, heated seats and warning chimes/rear parking sensor audio. This interface also provides outputs for Park Brake, Reverse Gear and Speed Pulse. Note: this kit is for non-amplified vehicles.
Features & Benefits
Allows you to upgrade to an aftermarket head unit whilst maintaining use of your factory steering wheel controls
Infodapter menu settings are controlled and altered via the vehicle's original steering wheel controls
Safety: Allows you to keep your hands on the steering wheel and eyes on the road.
Plug and play, no cutting of wires required
Retains steering wheel control functionality
Retains phone button functionality
Retains vehicle settings and generates settings menus
Retains the rear parking sensor audio when fitting an aftermarket head unit
Provides outputs for speed pulse, park brake and reverse gear
Provides input for aftermarket reversing camera
The infodapter allows vehice information to be displayed on any aftermarket AV head unit.
Choose the relevant head unit connection lead according to the make of aftermarket head unit you wish to fit
Please check the connections in the vehicle match the harness you are purchasing
This product has been developed through carefully documented data and research. Connects2 Ltd. cannot be held responsible for discrepancies/inconsistencies that may occur due to vehicle manufacturing changes or options, or damage that may occur in the vehicle during the installation of components. All application data is subject to change.