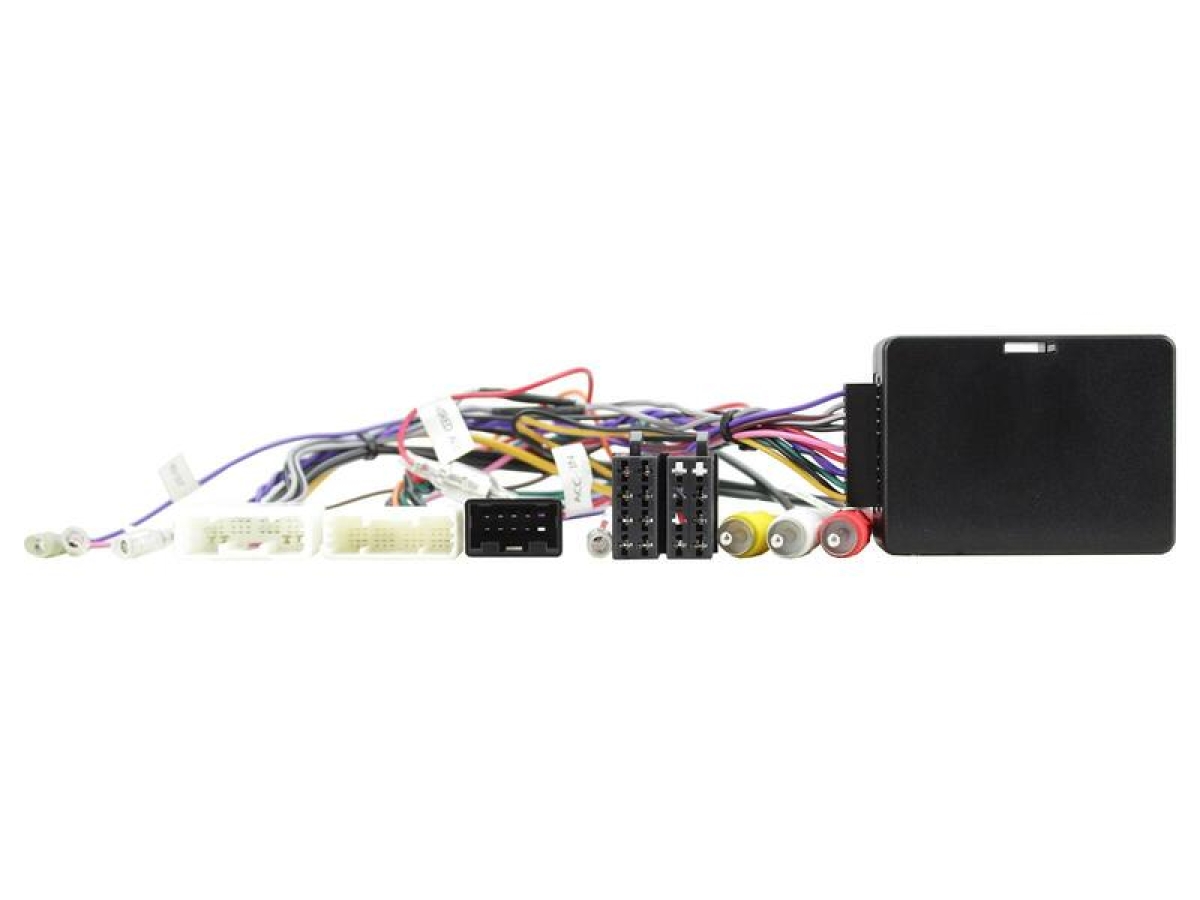 Lenkradinterface inkl. Lead zu Toyota
Modell: RAV4 19>20
Einheit:
Stk.
CHF 271.00 inkl. 7.7 MWST
Hinweis: Bitte überprüfen Sie die Gegebenheiten des Artikels mit jenen des Fahrzeuges um sicherzustellen das der Artikel passend ist.
| Manufacturer | Model | Note | Year From | Year To | Headunit | Connection |
| --- | --- | --- | --- | --- | --- | --- |
| Toyota | RAV4 | for amplified vehicles. | 2019 | 2020 | | OEM Specific |
Description
Allows owners of the Toyota RAV4 to retain the use of the factory multi-functional steering wheel control buttons including phone buttons, aux input as well as the amplified system. This harness also aids in the retention of the four factory reversing cameras, allowing for 360-degree camera functionality. The interface allows the aftermarket stereo to interpret and interact with the factory camera information as if it were the original system. Please note: the language of the vehicle must be set prior to installation. This product does not support the amplifier fade feature.
Features & Benefits
Allows you to upgrade to an aftermarket head unit whilst maintaining use of your factory steering wheel controls
Safety: Allows you to keep your hands on the steering wheel and eyes on the road.
Plug and play, no cutting of wires required
Retains steering wheel control functionality
Retains phone button functionality
Retains factory reverse camera (if vehicle is equipped)
Retains 360-degree camera functionality
Retains amplified system
Retains AUX input
Provides outputs for speed pulse, park brake and reverse gear
Choose the relevant head unit connection lead according to the make of aftermarket head unit you wish to fit
For interfaces where phone buttons are supported, the following brands allow pick up/hang up in Bluetooth mode: Alpine, Clarion, Kenwood, Pioneer and Zenec. Please see icon list below to see if this interface supports phone buttons.
Please check the connections in the vehicle match the harness you are purchasing
This product has been developed through carefully documented data and research. Connects2 Ltd. cannot be held responsible for discrepancies/inconsistencies that may occur due to vehicle manufacturing changes or options, or damage that may occur in the vehicle during the installation of components. All application data is subject to change.